Sully's Bodyworks – Best Smash Repair in Airport West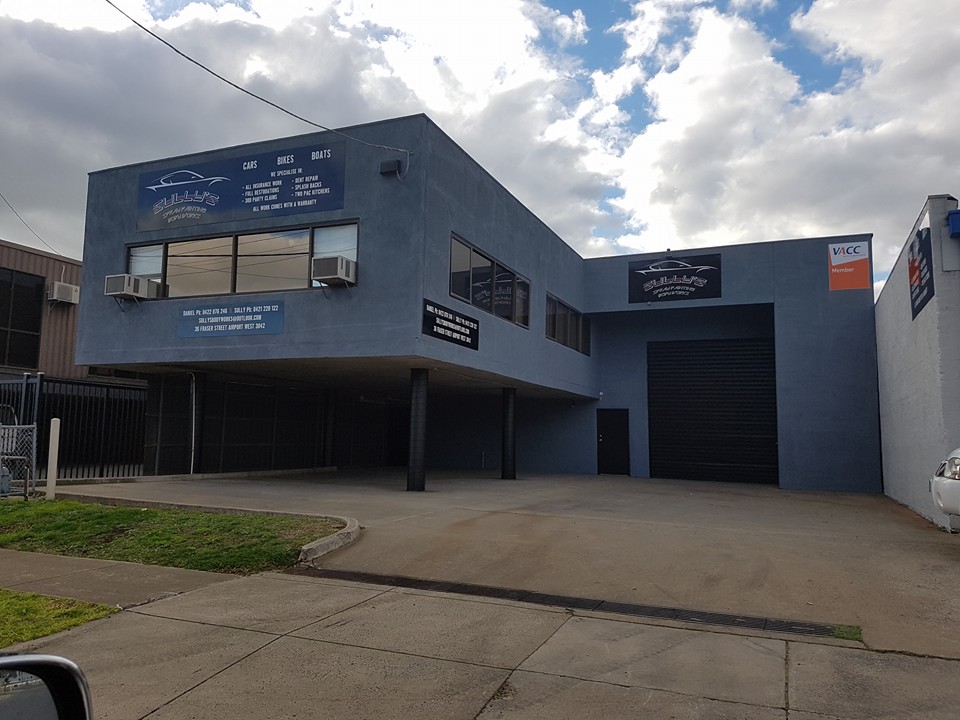 36 Frazer Street
Airport West
Vic 3045
All Work and Parts are Under Guarantee
There are numerous national insurance companies that operate in Australia. Sullys's Body Works can co-ordinate repairs with most major insurance companies and furthermore, can assist with claims. We are also able to deal directly with any insurance company on your behalf, so as to speed up the claims process. We take the guessing game out of the equation and ensure a seamless and stress free process.
Quality Parts and Workmanship
Vehicle smash repairs and all associated services need to be performed by skilled and qualified tradesman. We work in both a professional and meticulous manner follow all proper model parts and procedures coupled with quality control processes. Our team of professionals can repair and restore most damaged vehicles to their original factory condition. We also work on vehicles of many makes, models and vehicle types including Japanese, European, Prestige & commercial, off road and even water crafts.
Quality workmanship and total guarantee for all our work and services.